sculpture
Pam's love of 3D has taken her along a diverse path. From sandstone carving to raku fired pieces, bronze, assemblages and found objects – all have been exciting journeys.
Obtaining precious 100 year old timber foundry patterns – in themselves a highly skilled craft – Pam kept the integrity of the original colours and patinas and assembled them into sculptures.
She was President of the Society of Sculptors Queensland in 1994 – 1995.
Image Above: 'Ground bird' – white cement, steel – SOLD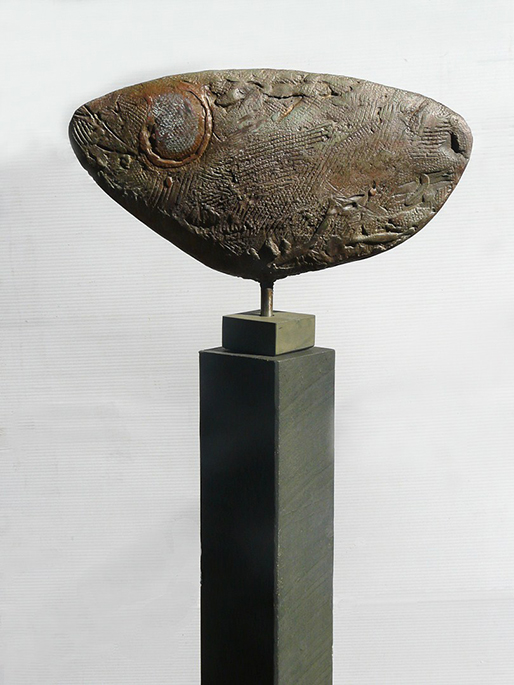 'Landscape sphere'  – bronze on timber post – 136high x 38wide  x 13deep cms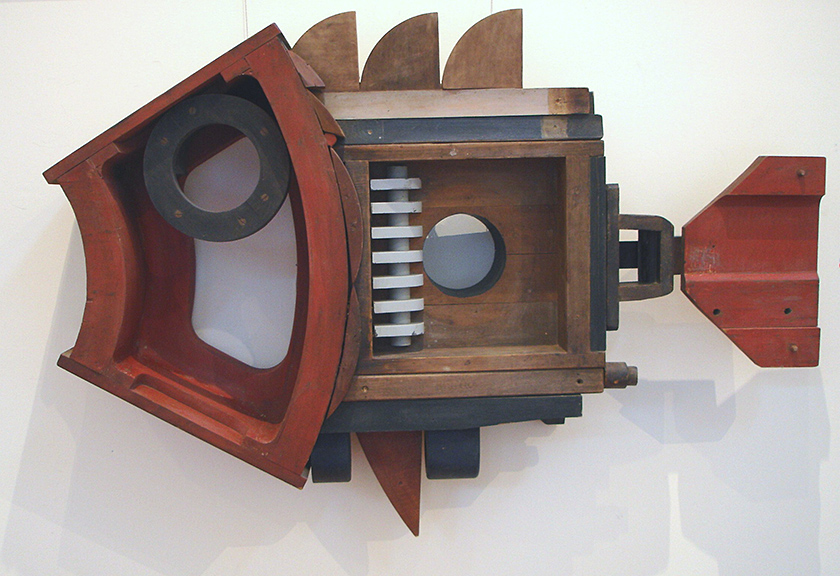 'Floundery fish'- timber foundry patterns – SOLD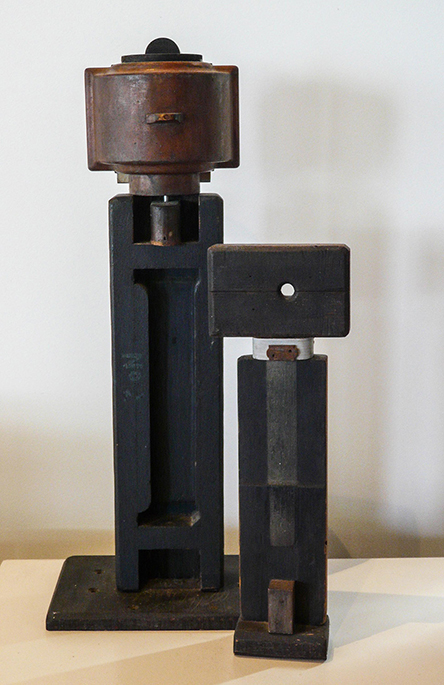 'Rabbi'- 53 cm high –  and 'Ned Kelly I' – 36 cm high – timber foundry patterns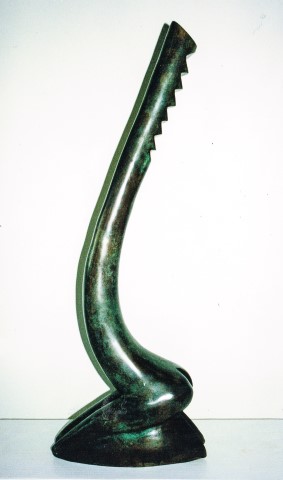 'Metamorphosis – Salome' – bronze, 900h x 35d x 15w cm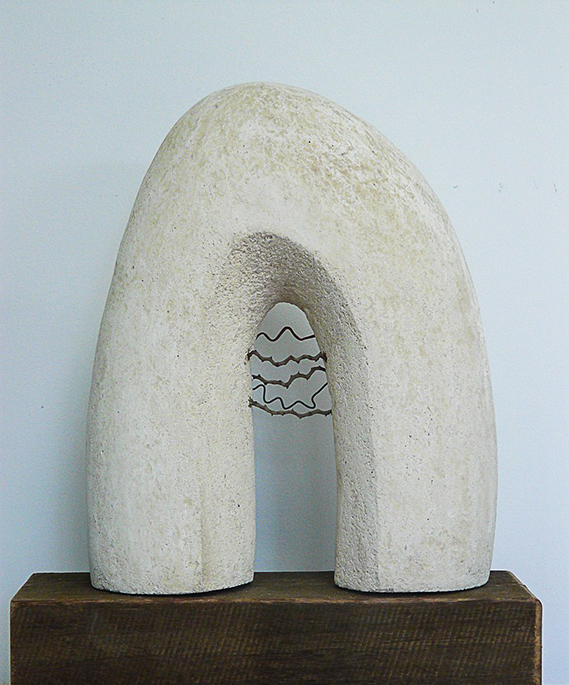 'Space invader' – limestone, brass, palm on timber base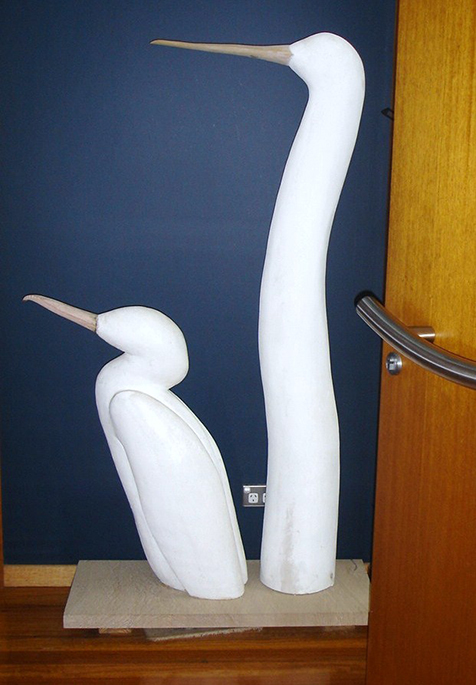 'Water birds ' mixed media  90 x 40 x 170h cm  – SOLD